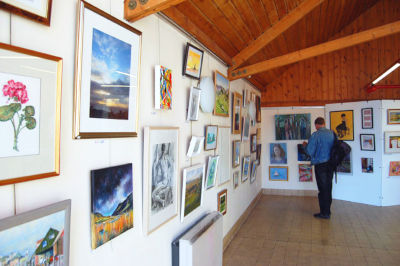 Welcome to The Place Activity Centre where you can enjoy social and creative activities in the heart of Sherwood: the place for art, music, dance, fitness classes and more.
---
Latest News
SAVE THE PLACE
Friday 30th September 2022
7:00 – 8:30pm
The Place is under serious threat of closure.
Join us on Friday 30th September and show your support for this Sherwood institution which has been serving the local community for the past 25 years.

Its closure would be a great, great loss.
Sign the petition here: epetition to save the place from closure
#savetheplace #theplaceNG5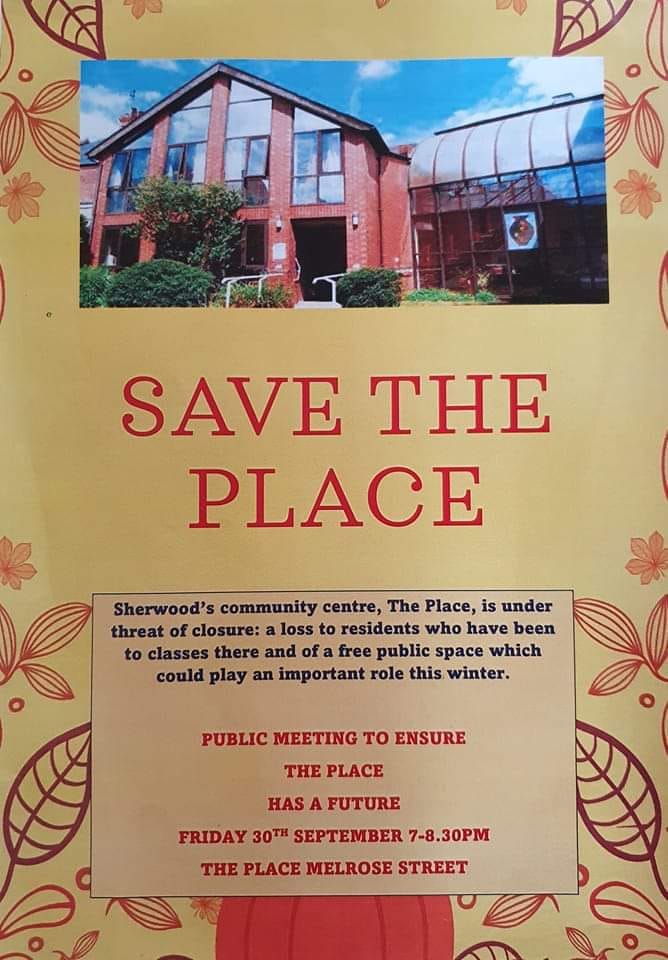 Join a class or hire a room!
If you wish to join a class or find out more, use the direct contact details as listed.
Rooms are also available to book for sessional hire or for permanent rental on both floors.
Please get in touch if you require further information – we look forward to hearing from you.
---
Office Hours
Monday to Friday: 10am – 5pm
Available to hire 9am – 9pm including weekends.
Closed Bank Holidays, Christmas & New Year.
Access & Facilities
Fully accessible ground floor classrooms & toilets
First floor rooms – access by stairs only.
Hot & cold drink making facilities.
Parking
Limited parking for disabled drivers & staff only.
Free parking in Sherwood – a few minutes walk.
Public Transport
Direct bus route from city centre to Sherwood.
City Transport Bus route: 56, 58, 59, 87, 88 & 89
Enquiries & Room Hire:
contact The Place 0115 985 6777
email: theplace@theplaceactivitycentre.org.uk
The Place Activity Centre, 2a Melrose Street, Sherwood, Nottingham NG5 2JP